IAOS Virtual Fundraiser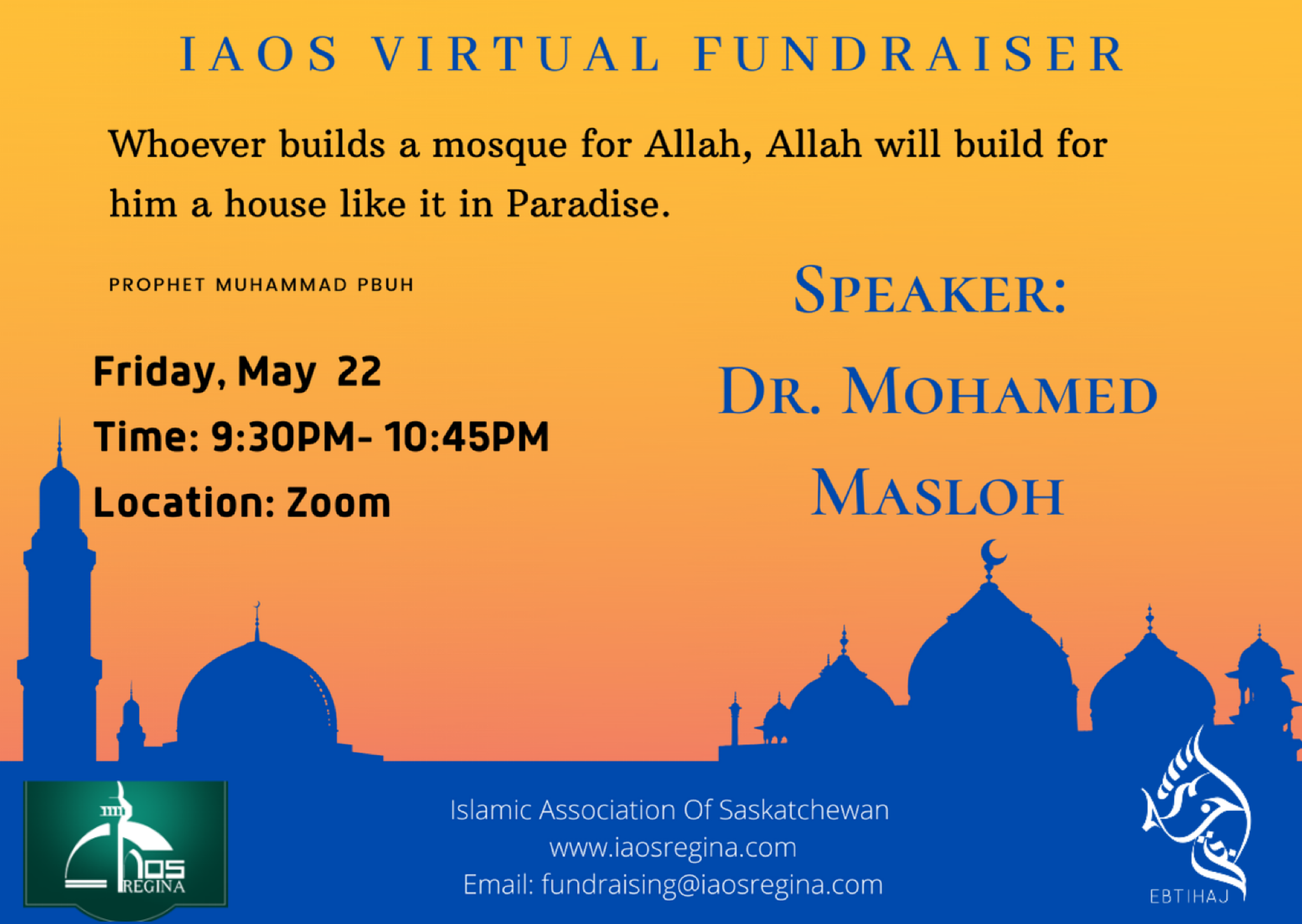 We would like to inform you that we have applied for the development permit of our New Masjid. We are planning to begin construction this year with your support and assistance, In Sha Allah. Building a suitable Masjid in Regina is an Islamic obligation upon all of us, which also facilitates our sense of community. To facilitate your contributions towards our New Masjid in this blessed month, you are cordially invited to participate in the Virtual Fundraisingscheduled on Friday, May 22, 2020, from 9:30 PM to 10:45 PM. The program of this blessed gathering is as follows:
Presentation of the Masjid Drawings
The financial status of the New Masjid Fund
The fundraising will be conducted by our respected Imam Dr. Mohammed Masloh.
The Zoom invitation, please register in advance – https://zoom.us/webinar/register/WN_G7Z4ioiYS1eOpm4TG5PBWg.
After registering, you will receive a confirmation email containing information about joining the webinar.
As our Prophet PBUH taught us:
Whoever builds a mosque for Allah, Allah will build for him a house like it in Paradise.
– Sahih Al Bukhari- 
We are looking forward to your participation and your support to start the construction of the Masjid this year, In Sha Allah.
May Allah accept all your good deeds in this blessed month.