اَلسَّلَامُ عَلَيْكُم وَرَحْمَةُ اَللهِ وَبَرَكاتُهُ
For your health and safety, we strongly encourage our brothers and sisters to continue to worship and pray at home.
However, in response to the recent Sask Health Authority loosening of restrictions on places of worship, the IOAS Masjid Alhamdulillah will be open for all five times prayers and one Jamat of Jummah prayers with limited services. All worshipers MUST abide by ALL the rules stipulated: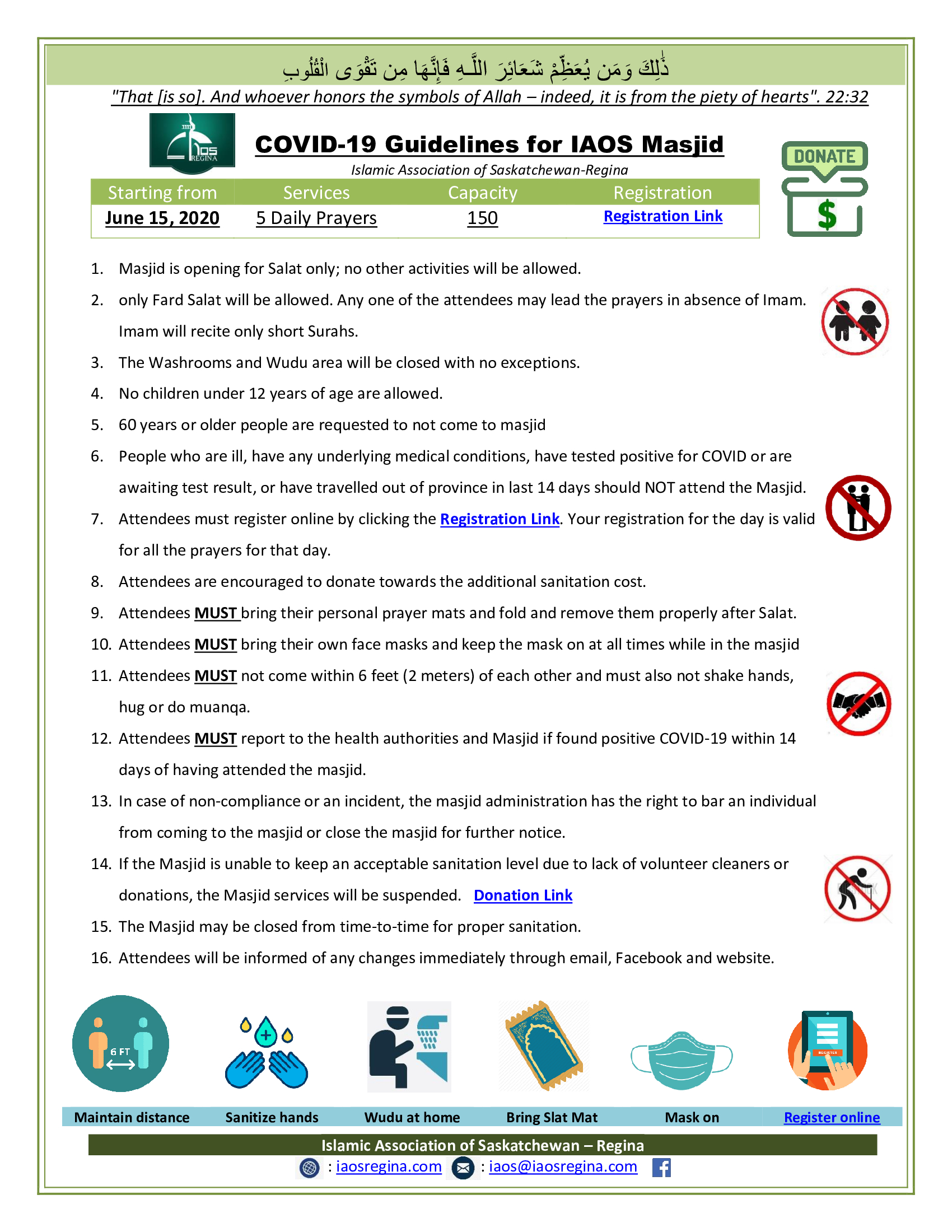 Release of Liability:
While we do our best to clean and sanitize the masjid IAOS Regina has no control over the potential spread of the various and other ailments and you expressly agree to hold harmless IAOS Regina and it's management, staff & volunteers in the event you contract any ailment found to be contracted as a result of your attendance at the IAOS Masjid.
Entering the masjid or Registering for Salat means you agree to the Release of Liability and you also agree to follow the guidelines cited above.